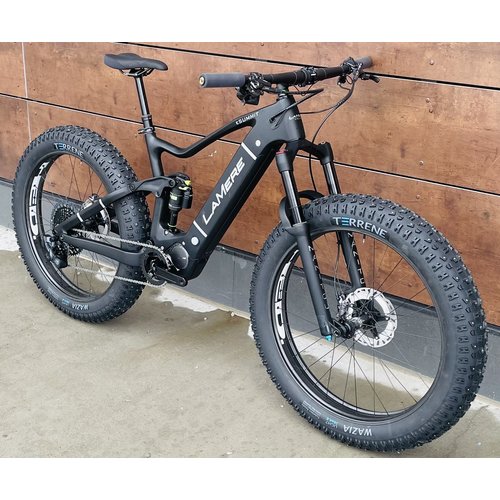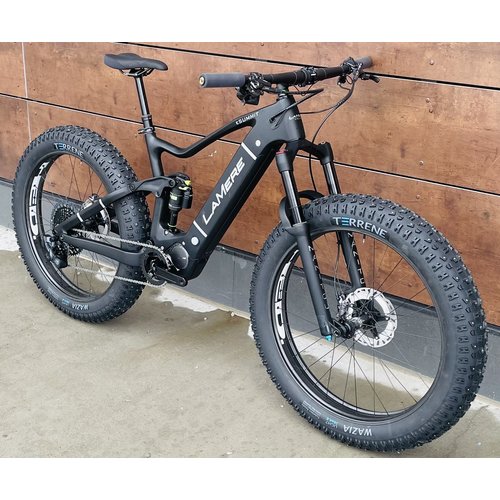 Brand new eSummit in a size Med 18". This eSummit has HED Big Deal 26" carbon wheels w/ 4.6" studded Terrene Wazia tires, 12-speed SRAM GX Eagle AXS drivetrain, Shimano quad-piston XT brakes, Manitou Mastodon Pro EXT fork paired with a DVO Topaz Air shock
Read more
LaMere Cycles
2022 eSummit, Med 18"
Brand new eSummit in a size Med 18". This eSummit has HED Big Deal 26" carbon wheels w/ 4.6" studded Terrene Wazia tires, 12-speed SRAM GX Eagle AXS drivetrain, Shimano quad-piston XT brakes, Manitou Mastodon Pro EXT fork paired with a DVO Topaz Air shock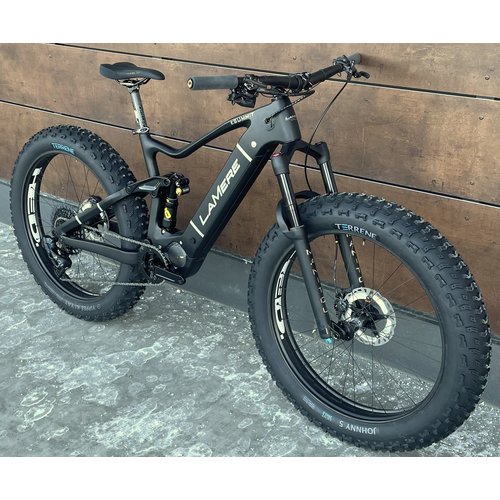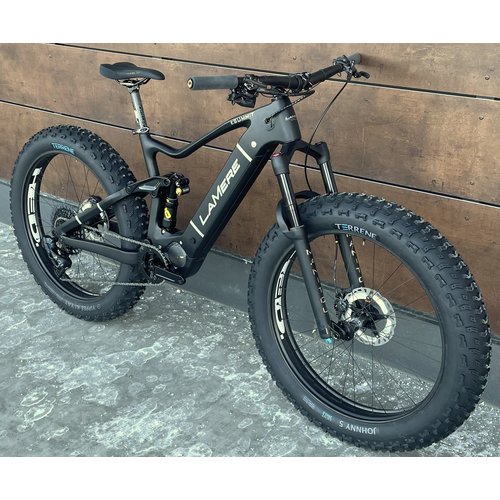 $2000 off! Was $13k but now $11,000 plus MN tax local pickup, or $200 shipping out of state with no tax.
A sweet mullet build of our awesome eSummit in a size medium, 18". For a trail-crushing eMTB of this capability, this eSummit is super-fast and super
Read more
LaMere Cycles
2022 Mullet eSummit, 18"
$2000 off! Was $13k but now $11,000 plus MN tax local pickup, or $200 shipping out of state with no tax.
A sweet mullet build of our awesome eSummit in a size medium, 18". For a trail-crushing eMTB of this capability, this eSummit is super-fast and super